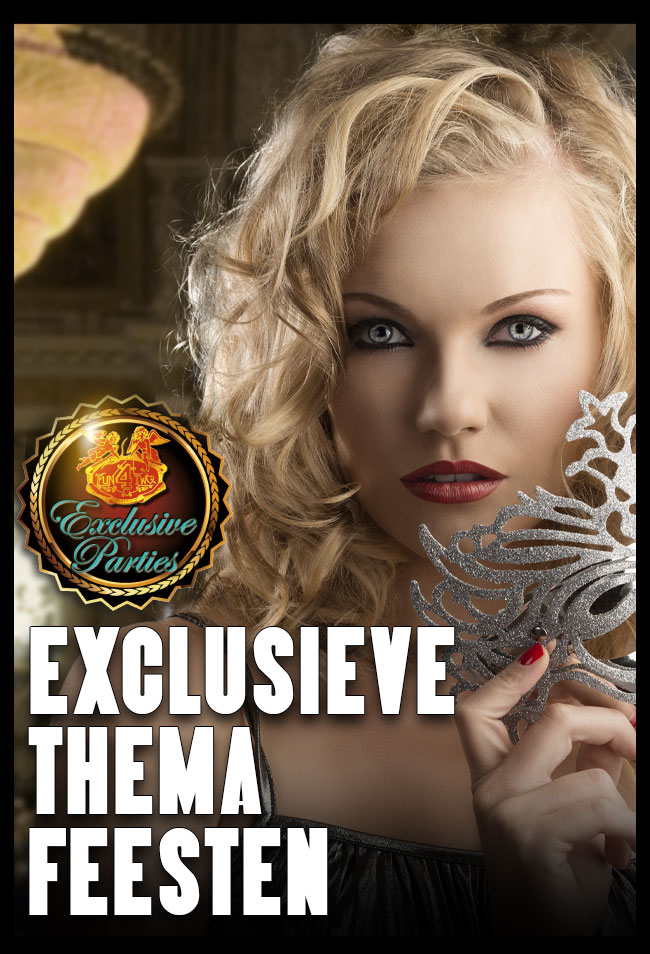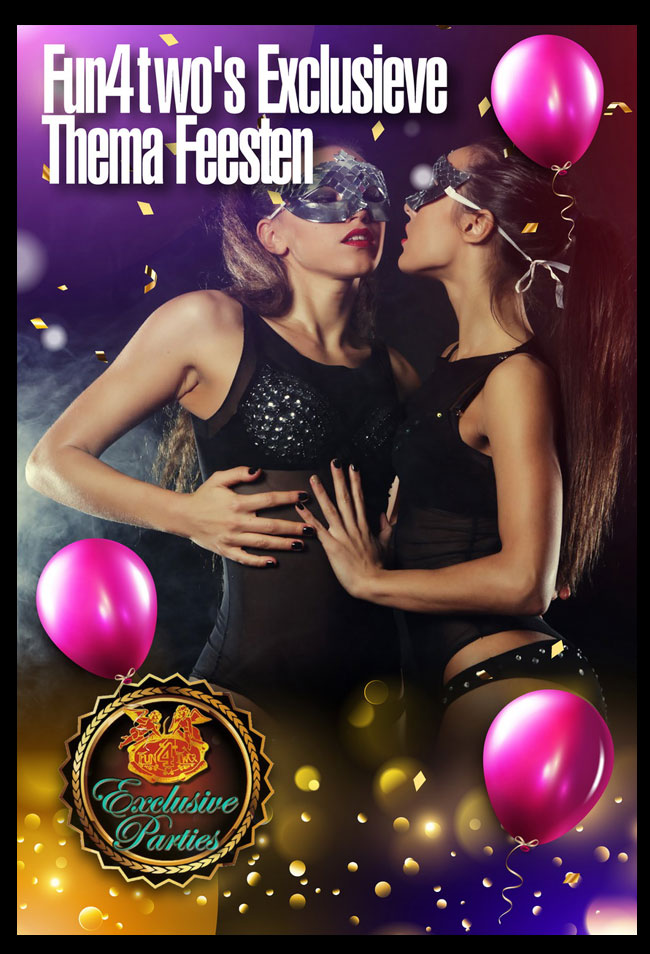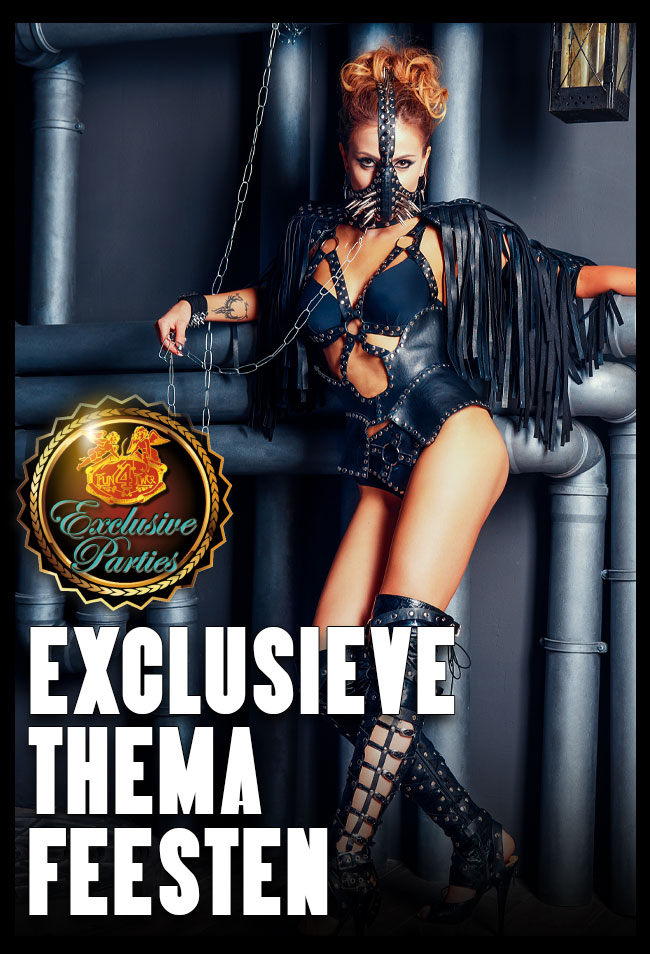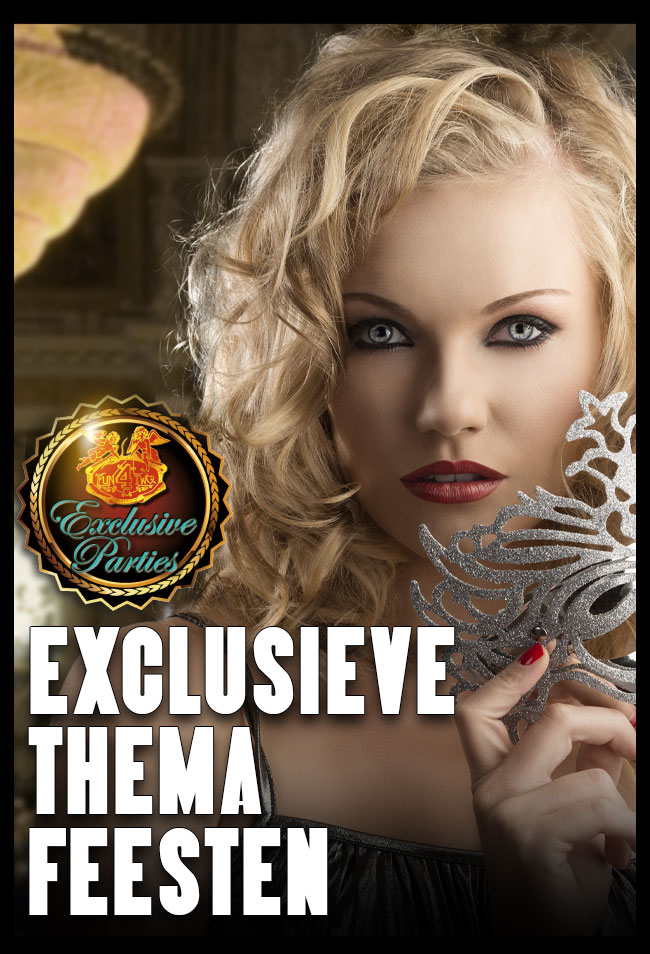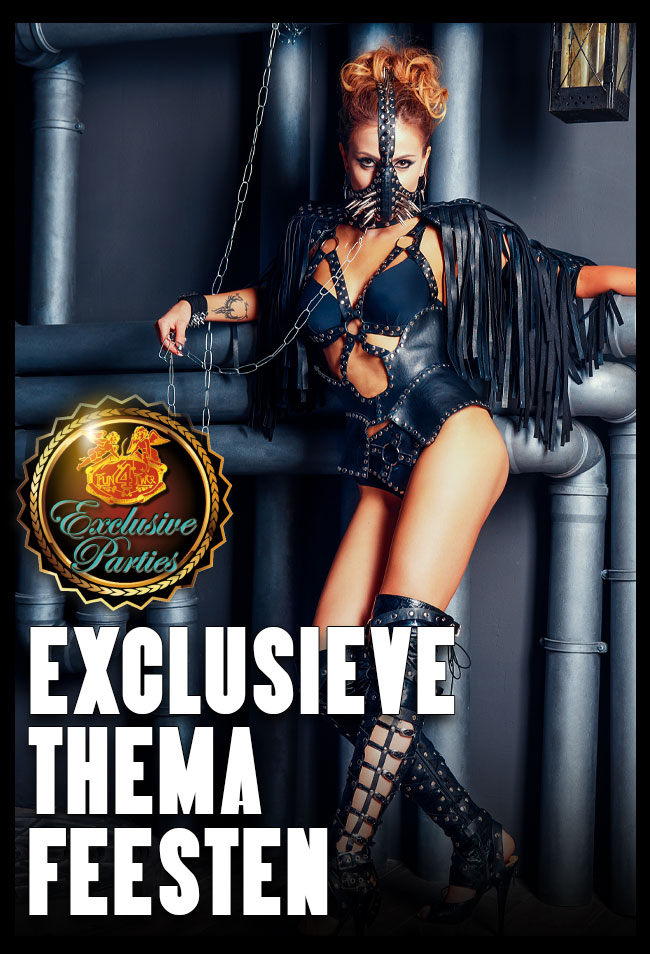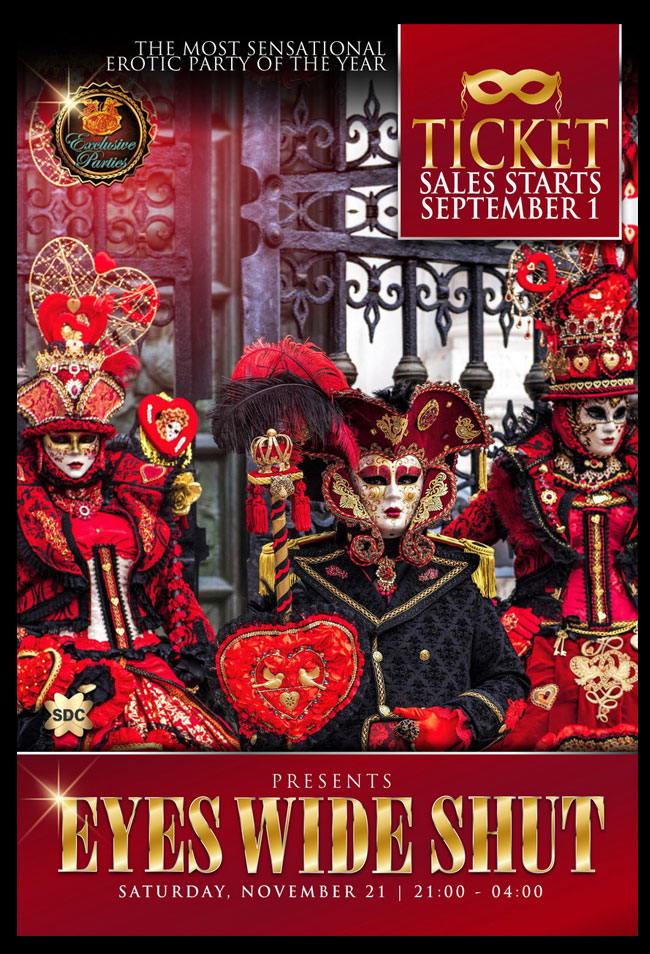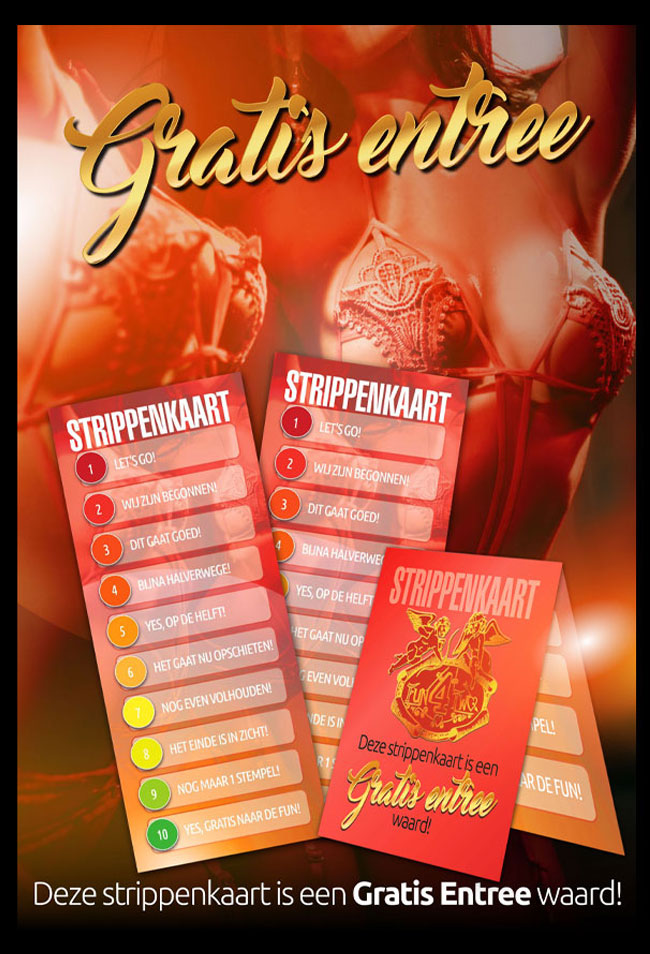 Theme parties in the Fun! Unprecedentedly popular!
Who does not know them, most people have undoubtedly heard about it. The beautiful people, the entourage, the decoration, the DJs, the music, the atmosphere, the sex, you can not find this in any other club.
View all Fun4Two Theme Parties!!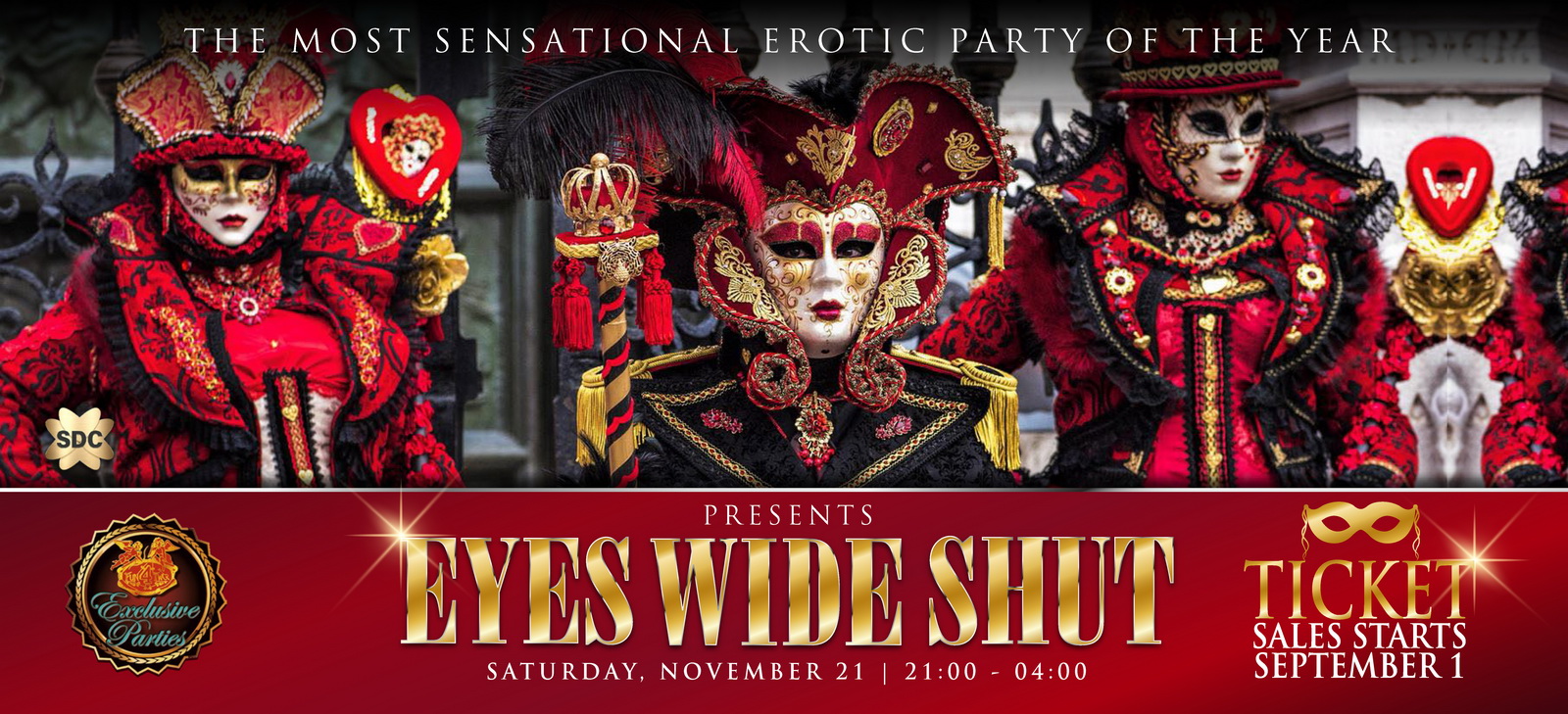 INSTAGRAM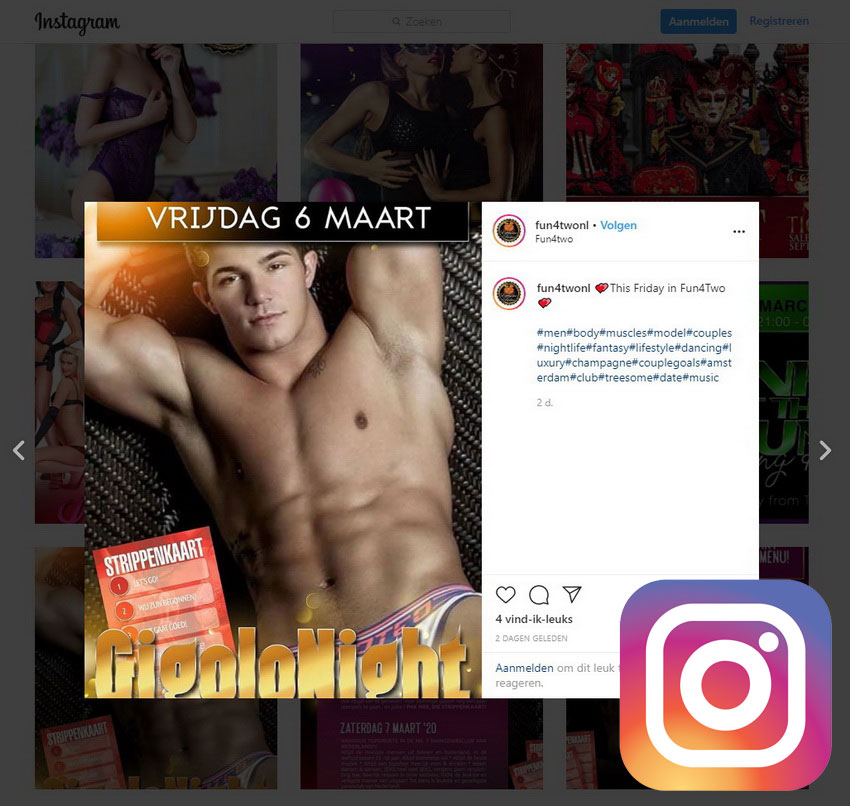 To all our guests
AS YOU MAY HAVE NOTICED, FACEBOOK HAS DELETED OUR INSTAGRAM ACCOUNT.
In this "modern" time, there are apparently still many taboos. Due to we were always very careful with our posts, it was decided to remove us from Instagram.

We have lost our more than 3000 followers. Of course we will not be stopped by this and we have started a new account again.
So if you want to stay informed via Instagram of all the news about the Fun, then follow us on our new account:
https://www.instagram.com/fun4twonl/

We hope to get back as much as possible from our loyal followers.
Fun4Two Just For You.
Fun4Two Exclusive Theme Parties!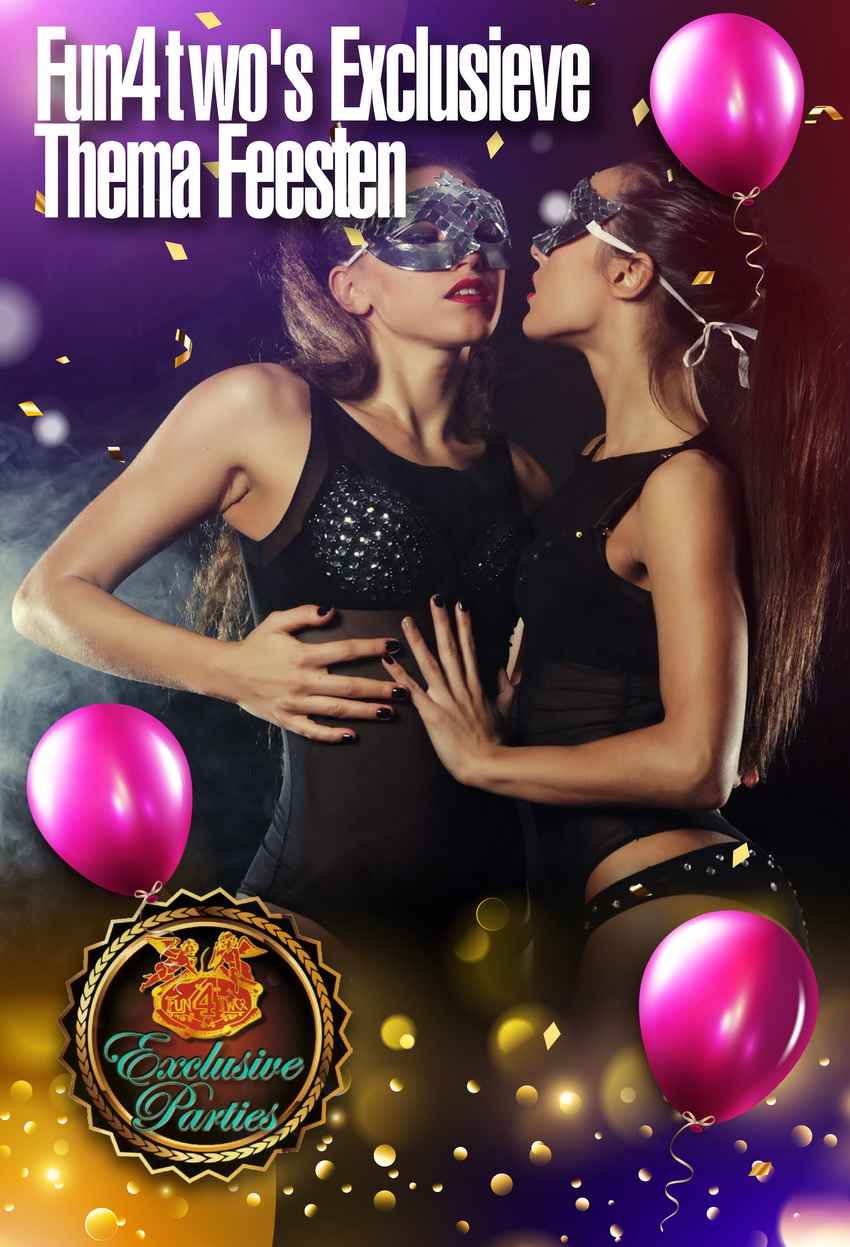 THANKS! WHAT A FANTASTIC YEAR!
First of all we wish all our guests a happy, sexy but above all healthy 2020.
The year 2019 is over so it's time to look back at 2019 and look ahead to 2020. We have welcomed over 7000 new guests in 2019 (almost double the number in 2018) and our existing guests have the confidence kept in us. We would like to thank you again for your confidence in the past year, but also for your beautiful outfits is the dress code for Exclusive theme parties, because what is Fun4two without our beautiful guests?
Last year there were of course the highlights again:
All our sold out KINKY parties, the Filled Famous Pool parties * All the Filled HARDCORE NIGHT editions * All sold out Exclusive theme parties such as WELCOME TO THE JUNGLE * CLEOPATRA * EYES WIDE SHUT * CLOSE TO HEAVEN but especially the month of December with our beautiful WINTER WONDERLAND theme with the blow on the flicker December 31 the NEW YEARS EVE 2019 celebration with the most beautiful and nicest guests from the Netherlands and the rest of the world. What a happening that was!
2020 what will that bring again….
We will return in 2020 with our annual Exclusive Parties, HARDCORE NIGHT parties. But there will also be new parties in 2020! You can find more information at UPCOMING EVENTS
FUN4TWO'S EXCLUSIVE THEME PARTIES
Fun theme parties, they are incredibly popular!
Who doesn't know them, most people have undoubtedly heard about it from friends, acquaintances and even family. Fun4two theme parties are very successful and many people are still talking about it. Partly due to the great success we sometimes receive questions: HOW WILL YOU EXCEED THIS AGAIN? It's not our fault. We continue to invest and ensure that you get value for money.
Fun4two will again be presenting a number of fantastic new theme parties in 2020 with the very best DJs of the moment. As mentioned and perhaps already know theme parties in the Fun are incredibly popular and always sold out before the start of the event, so it is wise to purchase your tickets on time.
This is possible through our webshop, but also not sold out in the club.
Fun4Two Upcoming Events 2020
| | | |
| --- | --- | --- |
| LADIES NIGHT | THURSDAY, MARCH 26 | CANCELLED! |
| LADIES NIGHT | THURSDAY, JUNE 25 | CANCELLED! |
| LADIES NIGHT | THURSDAY, SEPTEMBER 24 | |
| | | |
| --- | --- | --- |
| HARDCORE NIGHT | FRIDAY, JANUARI 31 | SOLD OUT! |
| HARDCORE NIGHT | FRIDAY, MAY 29 | CANCELLED! |
| HARDCORE NIGHT | FRIDAY, JULY 31 | CANCELLED! |
| HARDCORE NIGHT | FRIDAY, OCTOBER 30 | |
| | | |
| --- | --- | --- |
| KINKY AT THE FUN | SATURDAY, MARCH 21 | POSTPONED! |
| KINKY AT THE FUN | SATURDAY, JULY 11 | CANCELLED! |
| KINKY AT THE FUN | SATURDAY, SEPTEMBER 26 | |
| KINKY AT THE FUN | SATURDAY, NOVEMBER 28 | |
| | | |
| --- | --- | --- |
| ONE NIGHT IN HEAVEN | WEDNESDAY, MAY 20 | CANCELLED! |
| | | |
| --- | --- | --- |
| CLEOPATRA | SATURDAY, AUGUST 15 | CANCELLED! |
| EYES WIDE SHUT | SATURDAY, NOVEMBER 21 | TICKETSALE STARTS SEPT 01 |
| BOBBYLICIOUS | MORE INFO SOON | CANCELLED! |
| FUN4TWO 25TH ANNIVERSARY PARTY WEEKEND | DECEMBER 11, 12 & 13 | CANCELLED! |
| NEW YEARS EVE CELEBRATION | THURSDAY, DECEMBER 31 | |
Stamping for Free Entrance!
Action conditions
• This stamp card is personal by d. your membership number.

• You will receive 1 stamp for each visit on Friday, Saturday and Sunday.

• With 10 stamps you have a full savings card.

• You are entitled to 1 free entry for 2 persons when you hand in a full savings card.
This free entrance is only valid on Sundays.

• After submitting a full savings card, it is not immediately started with the next stamp.
This happens at the next visit.

• This promotion runs from February 1, 2019 through December 31, 2020.
Full cards can not be returned after this date.

• A full card can not be exchanged for cash.

• Refund is not possible.

• The promotion is not valid in combination with other actions.

• Fun4Two is not responsible for damage, loss or theft of the card.

• Max 1 card per submission.

• A full stamp card can not be exchanged on pool parties and public holidays.

• Fun4Two reserves the right to refuse strippenkaarten that do not meet the conditions or that it fraudulent.

• If the stamp card is forgotten, you will not receive a stamp!

• Fun4Two reserves the right to extend, change or terminate the promotion at any time without notice or reason, without obligation or compensation to the participant.

• Fun4two decides in all disputes not covered by these conditions.

• For ambiguities and questions you can always contact us.
Fun4Two contact!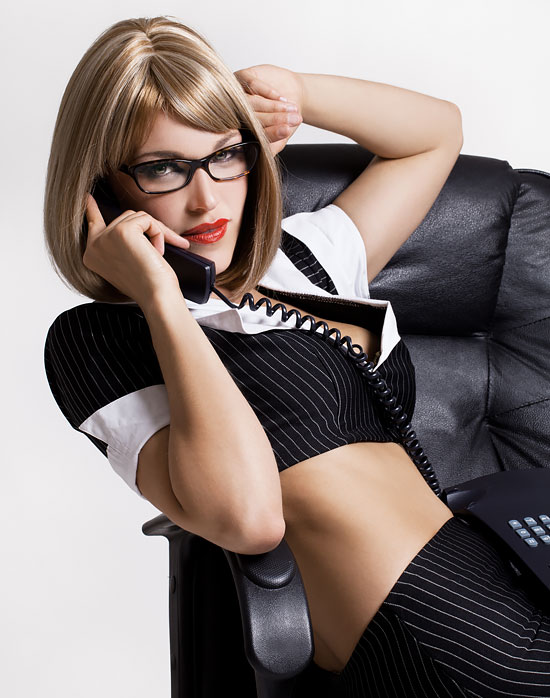 Address:
Swingersclub Fun4Two
Middelweg 18
2841 LA Moordrecht
Information number:
+ 31 (0)182 378 528
Reservation number:
Reservations are required for Saturday night, our special reservation number is: +31 (0) 182 378 528
E-mail:
Information: info@fun4two.nl
Bobby: bobby@fun4two.nl
Linda: linda@fun4two.nl
Reservation: reserveren@fun4two.nl
New members, we recommend to visit, register on our reservation page. This is possible not later than one hour before julllie visit. Registration is also possible at the club but then you must take into account long queues at the entrance!
To make an online reservation using the button below!


Reservations/Register!